Scent Work

Ace is a Search-And-Rescue dog, certified by the Kentucky Search Dog Association. He located evidence in a murder investigation for Kentucky State Police resulting in a murder conviction and is presently locating mass graves from the Civil War era for Kentucky historical associations. He is owned & trained by Peg Morgan.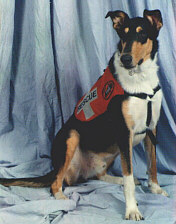 Finn is Peg's up and coming SAR dog, still in training.
---

Ch. Deep River's Beltane TD RE PCD OA OAJ PT HRD1-g,s HTD1-D CGC
"Beltane" pulling in his harness, to show where the track goes.
Owned by Susan Klein.
---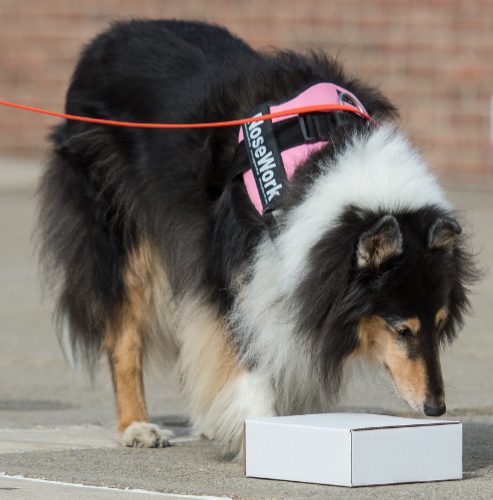 Jeremiah, indicating a scent in the box.
Owned by Barbara & Raymond Charley
---